Ecommerce Website Development Company
If you're looking for Ecommerce website development Company, you've come to the right place. As an end-to-end Ecommerce service provider, Mayday Internet creates custom ecommerce websites from scratch for the Premium clients.
Advanced Features for better E-Commerce
Order tracking and notifications
Your customers will be able to track every step of the order on your website and receive SMS or WhatsApp order notifications.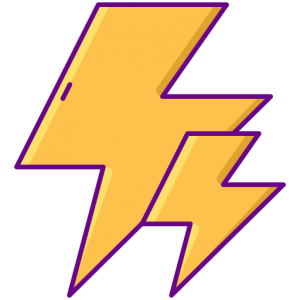 With our research and experience we have added upsells and fast checkout to increase the conversion rates on your store.
UPI Payments and Paylater
Ensure that your customers have seamless shopping experiences by allowing them to pay with Google Pay, Phonepe, Paylater, Cards, NetBanking, etc.
What makes Mayday Internet the best choice for e-commerce website development?
Having a focus on Custom Ecommerce Solutions, we thrive on new developments and innovations. As the e-commerce industry continues to evolve, our team is eager to implement the latest technologies and features. To ensure that our clients' e-commerce websites sprint with ease and accomplishment, we make use of the latest technologies and trends.
Utilising the best technology stack
Our Recent E-Commerce Projects
Startups in e-commerce have changed the way people shop online. Custom Ecommerce websites let users choose what they want to buy and how they want to buy it, which makes online shopping better. Here are our latest Client Websites initiatives.
Ecommerce Website
( Woocommerce + AWS Cloud)
Ecommerce Website
( Woocommerce + Linode Cloud)
Ecommerce Website
( Woocommerce + AWS Cloud)
Steps to get starting custom Ecommerce Website
Our Ecommerce Technology Specialists help you select the correct Platform, Tech, and Methodology. Helping you pick the correct procedure saves time alot. Why you are waiting?
Hear what our clients are saying...
It feels great to suggest Mayday Internet to anybody seeking website service. It was a pleasure to work with them. They have been professional, thorough, and knowledgeable throughout the duration of the task. Alex and his team collaborated extensively with us to develop a website that satisfied all of our requirements. Thank you for all of your efforts, Mayday Internet.
Shreya Renjith
TRY STUDIO
Team Mayday did an excellent job with the development of our eCommerce website, www.amyraonline.com. For UI and UX, they possess a high level of creativity. Additionally, we appreciate how they treat customers. I am delighted to announce that I have acquired a gorgeous and cost-effective custom ecommerce website.
Lijo George
Amyra Online
Mayday Internet's website caught our interest when we were searching online for a web design firm. We simply called the number shown on the website to contact them and explain our demands. Their service exceeded our expectations, and the items we entrusted them with were extremely exact, exquisite, and affordable.
Juny Mariam
Credence
Detailed Steps to get starting Ecommerce Website
Ecommerce website development refers to the process of creating and designing an online store where businesses can sell their products or services to customers over the internet. This involves various aspects such as user experience design, payment gateway integration, mobile responsiveness, and security measures to ensure a seamless shopping experience for customers. Thes kind of websites can be done using various platforms such as Shopify, Magento, and WooCommerce, and can be customized to suit the specific needs of a business. With the rise of online shopping, ecommerce website development has become an essential aspect of running an online business.
There are several moving parts involved in creating an e-commerce website:
Platforms like woocommerce , shopify etc offer pre-built templates and features that can be customized to suit the specific needs of the business. However, if you need more specific functionality, you may need to hire an experienced developer to build a custom ecommerce website for you. You can find a very detailed Shopify Vs Woo-commerce Here
There are several ways in which an organisation may benefit from e-commerce website creation. Here are just a few examples:
Increased Sales:
it allows businesses to reach a wider customer base and sell products or services 24/7, increasing the chances of making sales.
Cost Savings:
An ecommerce website eliminates the need for a physical store, which can save on costs such as rent, utilities, and staffing.
Convenience for Customers:
Customers can shop from the comfort of their own home, at any time. They can easily browse products, compare prices, and make purchases with just a few clicks.
Improved Customer Service:
An ecommerce website allows businesses to easily respond to customer inquiries, complaints and provide support, leading to improved customer service.
Data Analysis:
It allows businesses to track customer behavior and preferences, which can help in making data-driven decisions and improve marketing strategies.
Personalization:
Web sites analyse customers' browsing and purchase histories and make suggestions based on their interests.
Increased Brand Visibility:
it allows businesses to increase their visibility and reach a global audience, helping to expand their brand and increase their customer base.
Automation:
Website automates inventory, order tracking, and delivery. This saves time and work.
Overall, ecommerce website development can help businesses increase sales, save on costs, improve customer service, and expand their reach, ultimately leading to business growth.
Frequently Asked Questions
These are just a few of the many questions that can be asked about ecommerce website development company, and each business may have different needs and goals. It's important to work with a professional team like Mayday Internet that can help the clients with premium services